| | |
| --- | --- |
| ™ Passenger and Pupil Management, Routing, Billing and Maintenance. Lynx™ is an advanced passenger transportation management and bus scheduling solution that streamlines route planning and information management. Lynx™ provides you with all the tools you need to efficiently run a small or large transportation organization. Manage special needs, early childhood, elderly, disabled adults, vehicles, drivers, employees, fleet maintenance, reminders, maps, routing, trip planning and bus stop scheduling, attendance, etc. with software that starts at just $1,295!! We can get your organization up and running in less than a week with your existing data. We provide all the data importing, software installation and training either on site or over the internet. | |

Scheduling, Patient pickup and dropoff scheduling, billing and document imaging. Schedule ACE™ for Paratransit provides small to medium size paratransit organizations with a simple tool for scheduling pickups and dropoffs for your patients and clinics. In addition, data collected can help you improve productivity, profitability and staff communication by readily providing key information about appointments, patients and schedules. Management reports give your organization the tools needed to grow and stay competitive.
Plant Operations Management Software Hospitals, clinics and healthcare providers need corrective and preventive maintenance software to evaluate and measure who, what, when, where, how and why maintenance tasks are being performed. Ryte Byte™ Plant Ops Pro Suite (POPS) software meets this need. It eliminates gaps and provides consistency in the way maintenance employees perform the same task. This is something both accreditation and health insurance audit trails want to see.


Lynx Sentinel™ software automatically plots, on a map or satellite image, locations of sex offenders, protected areas, crimes and minor incidents. This system puts time critical information at your finger tips for quicker response to events. By knowing the location of protected areas, e.g. schools, day care centers, bus stops, Lynx Sentinel™ can warn you when sex offenders violate protected areas. The reports are easy to read and save hundreds of hours of tedious hand searching and measuring. In addition, Lynx Sentinel™ provides end-users with location information about crimes and incidents (car accidents, hazardous materials locations and others).
Click here to download a Lynx Sentinel™ brochure.

Scheduling, Patient Management, Billing and Document Imaging. Schedule ACE™ for Clinics provides clinics with a simple tool for scheduling appointments between your staff members and patients. In addition, data collected can help you improve productivity, profitability and staff communication by readily providing key information about appointments, patients and schedules. Management reports give your clinic the tools needed to grow and stay competitive.

Scheduling, Customer Management, Billing, Routing and Document Imaging. Schedule ACE™ for Contractors is an advanced scheduling solution that you can use in your business to handle many of the problems faced by your staff in scheduling customer appointments, employees and equipment. Use Schedule ACE™ to see trends in customer requests, view management reports to see how efficiently your employees are, cut down on time wasted traveling to and from customer sites by grouping appointments by location, provide your employees with an easy way to view schedules in a number of ways.
Sales Question?
E-Mail us here

or

call toll free at
866-356-6822


BBB RATING A+


Software News Updates
Fast Support
Alternate Support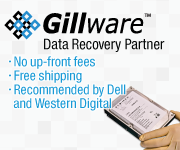 Site Map
News Updates from Ryte Byte
Ryte Byte is committed to providing individualized service. We will assist you in adapting our passenger transportation management software to the way you work. Whatever your needs, route optimizing, bus stop scheduling, detail reports, students, elderly, special needs passengers... we've got you covered. Sleep better at night with Lynx!
I dont know how we functioned before Lynx"! I have used it with much success, and I have found that the mapping data is far superior to the more expensive software products on the market. It is a Windows-based program that it is soooooo easy to use that all my personnel mastered the program in just a few days of working with it. Also, I have replaced three programs (fleet, inventory, and mapping) with one!
Geary Cooper
Gordon County Schools, GA
"I can't believe how easy it is to create routes, I'm actually having fun using Lynx. My drivers love the route sheets and now they are able to get to know all the students on their routes. It's made a big difference. ... and you don't have to know a lot about computers to use this program. This software is just what I wanted."
Bill Steinhauer
Mount Horeb Schools
"I can honestly say that the route building and main database setup you have right now is FABULOUS and will, in my experience, need very little tweaking. The improvements since you started, until now, have really impressed me and will make a lot of customers extremely happy, I think!!! Thanks so much to all of you for your time and hard work and friendship. It's made our job here a lot more easy!!!"
Mitch Kieffer, Kieffer Bus Service
"Lynx is easy to use and has saved me so much time. The routing, fuel usage, and maintenance reports are simple to create. Anyone will find this program a great asset to their business."
Joyce Kinnamon, Thunderbird Transit